Want free Starbucks drinks? Who doesn't? Here's a list of ways to earn Rewards stars faster for free Starbucks coffee, drinks, food and customizations.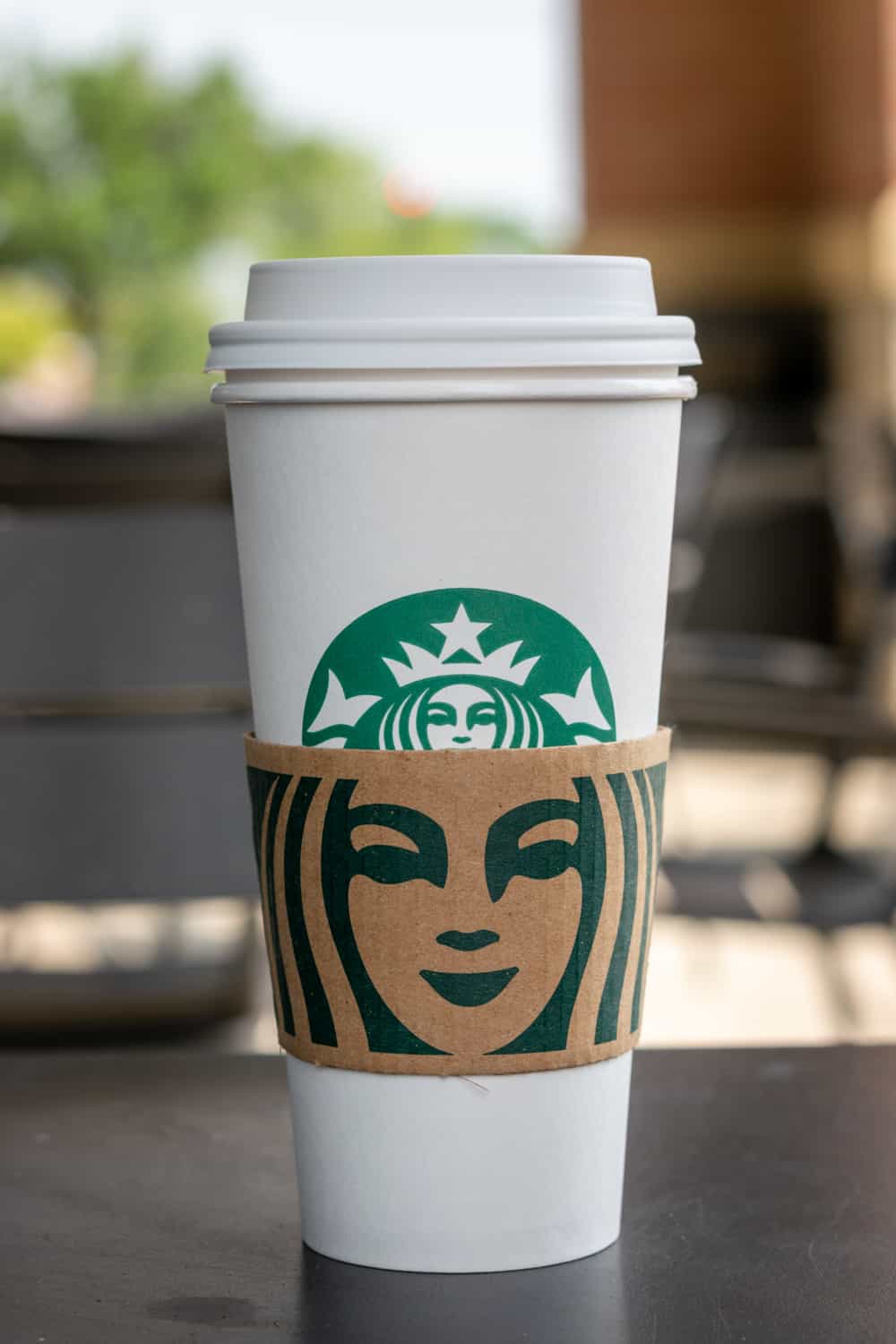 Free Starbucks Coffee & Drinks
Starbucks can be expensive. Trust me, I know. But there are lots of ways to get free drinks and food at the coffee giant.
The single best way to get free coffee and other goodies at Starbucks is to become a Starbucks Rewards member and earn stars through purchases, playing games and completing challenges.
Stars, which are basically Starbucks currency, can be used regularly towards free coffee and other drinks, as well as free food.
In addition, Rewards stars can save you money on Starbucks drink customizations.
The key to getting free drinks fast is to take advantage of all the ways to earn stars through regular purchases, promotions, double-star events and more.
You might just be surprised how quickly they add up.
And the more stars you earn, the more you have to redeem towards freebies.
RELATED: Why Bringing Your Own Cup to Starbucks is So Worth It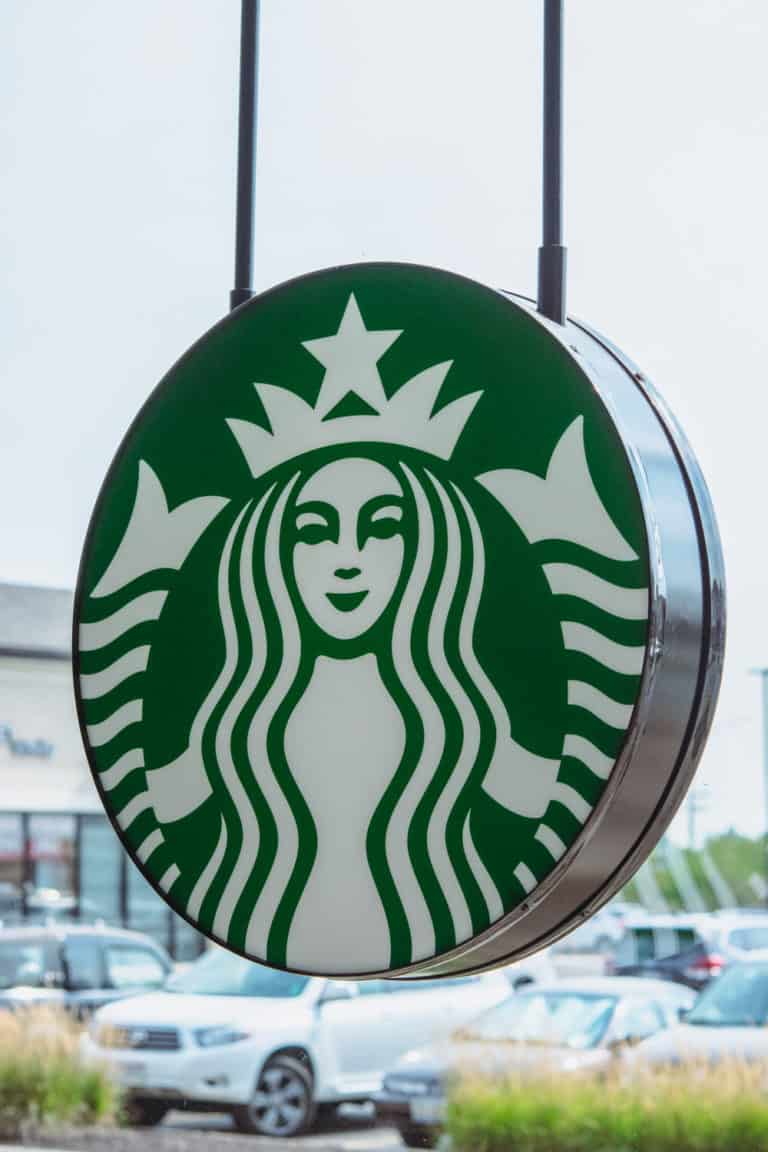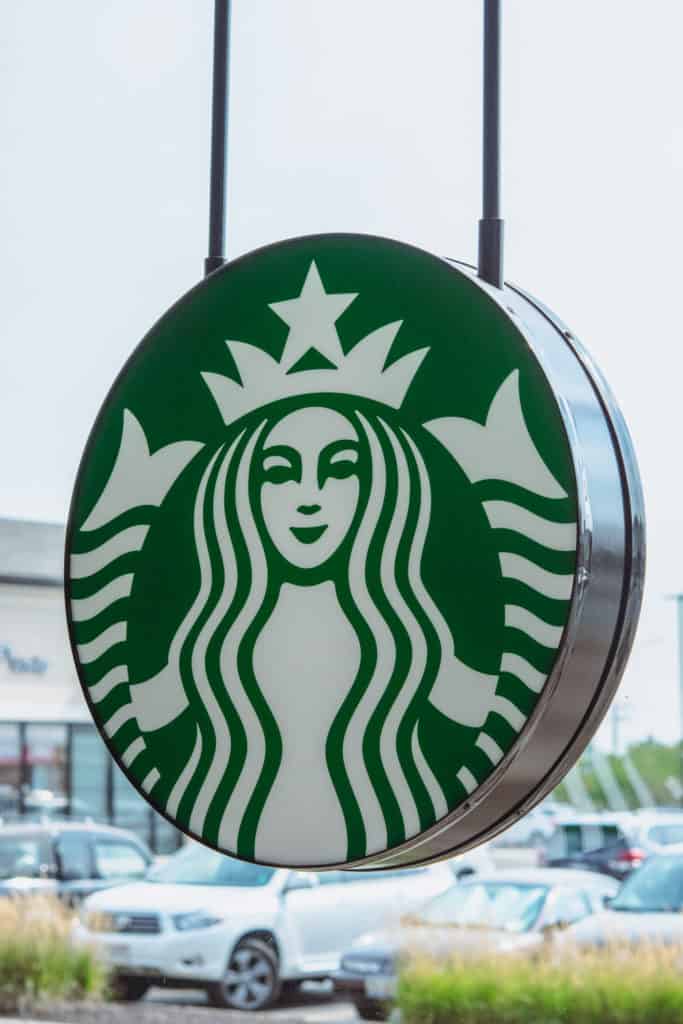 Amount of Stars Needed for Freebies
25 Stars – Customize your drink with an espresso shot, non-dairy milk, syrup and more
100 Stars – Brewed hot or iced coffee or tea, bakery item, packaged snack and more
200 Stars – Handcrafted drink (cold brew, lattes and more), hot breakfast
300 Stars – Sandwich, protein box or at-home coffee
400 Stars – Select Starbucks merchandise
RELATED: How to Score Free Iced Coffee at Starbucks
10 Ways to Get Free Starbucks Drinks
In addition to collecting stars and redeeming them, Starbucks offers a few other ways to get free food and drinks. Here's a look at all of them.
1. Join Starbucks Rewards and Get Free Coffee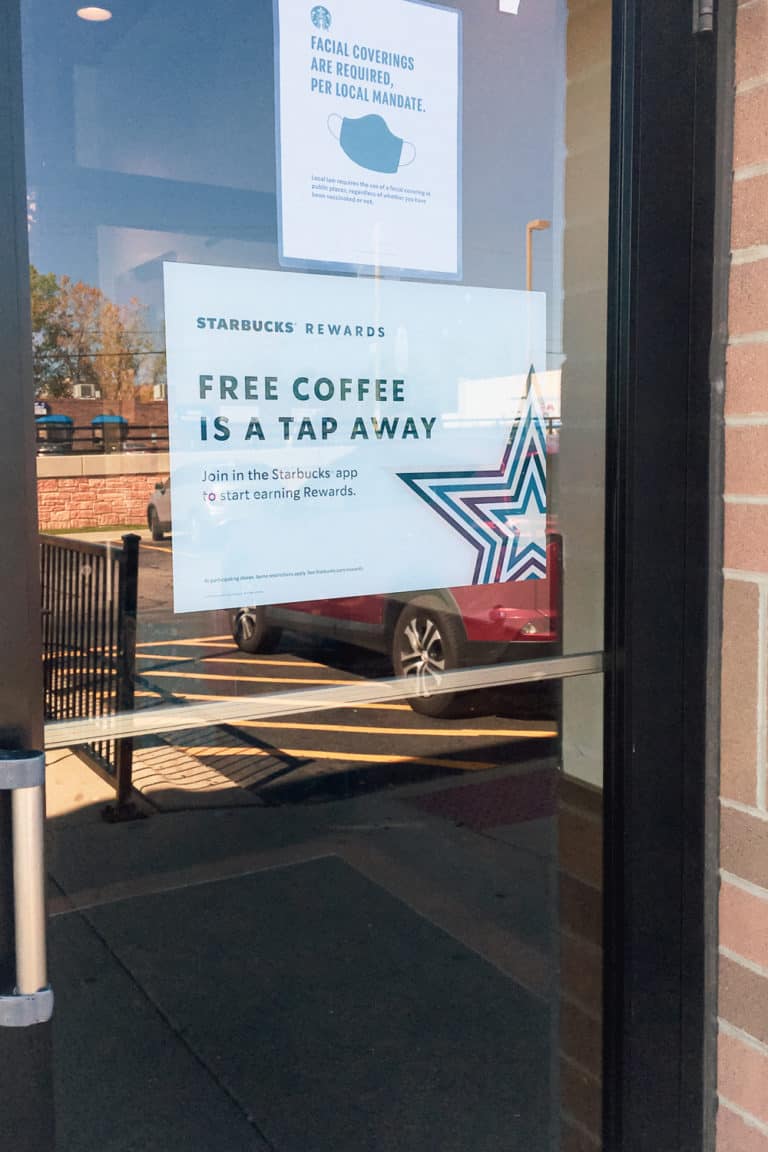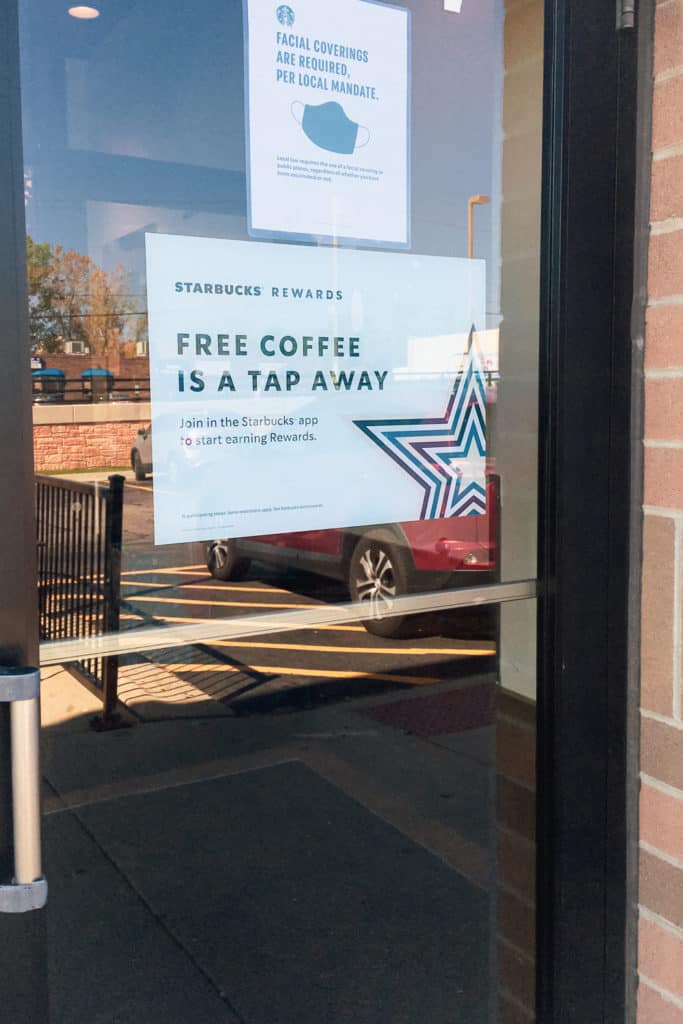 The Starbucks Rewards program is your gateway to begin earning stars and free drinks. Simply download the app and make an account.
Not only will you get stars every time the app is scanned with a purchase, but you'll also discover ways to earn bonus stars through exclusive challenges, games and more.
2. Pay with the Starbucks App to Earn Even More Stars
Whenever you buy something from Starbucks, make sure the barista scans your Rewards barcode even if you pay separately with cash or a card. You'll earn 1 star for every dollar spent.
But to earn twice as many stars, scan AND pay with a registered Starbucks Card via the app. This way you earn 2 stars for every dollar spent.
All you have to do is register an existing Starbucks gift card with the app and add funds to it as needed. You can even set it to "auto reload."
And no worries if you don't have a gift card. Starbucks starts new members off with a $0 balance Starbucks card ready and waiting to be loaded up.
Not only do you get double the stars when you scan & pay with the Starbucks card, but mobile ordering is a snap!
3. Get a Starbucks Credit Card
Instead of earning airline miles or hotel points, why not get a credit card that gets you free coffee faster?
Currently, a Starbucks Rewards Visa* gets you 1 star for every dollar you spend anywhere and a whopping 4,500 bonus stars after you spend $500 in the first 3 months from credit card account opening.
And with a Starbucks Visa it's possible to earn stars even faster at Starbucks.
Here's how to earn a total of 3 stars per $1 spent at Starbucks.
First, load money onto a registered Starbucks card on the app with your Starbucks Visa. This gets you 1 star for every $1 you pre-load.
Then, scan & pay with the Starbucks card on the app for an additional 2 stars per $1 spent.
*Note: This program is managed by the credit card company, not Starbucks. Check all their terms & conditions and annual fees.
4. Enjoy a Free Coffee or Tea Refill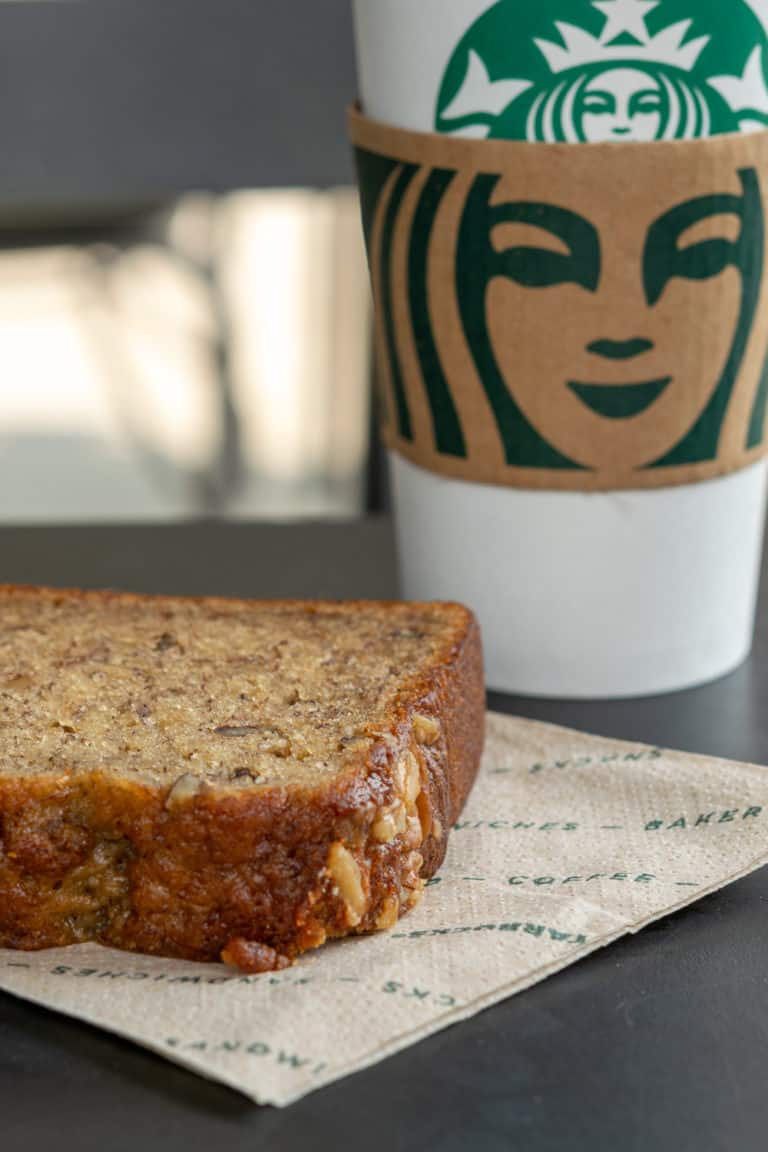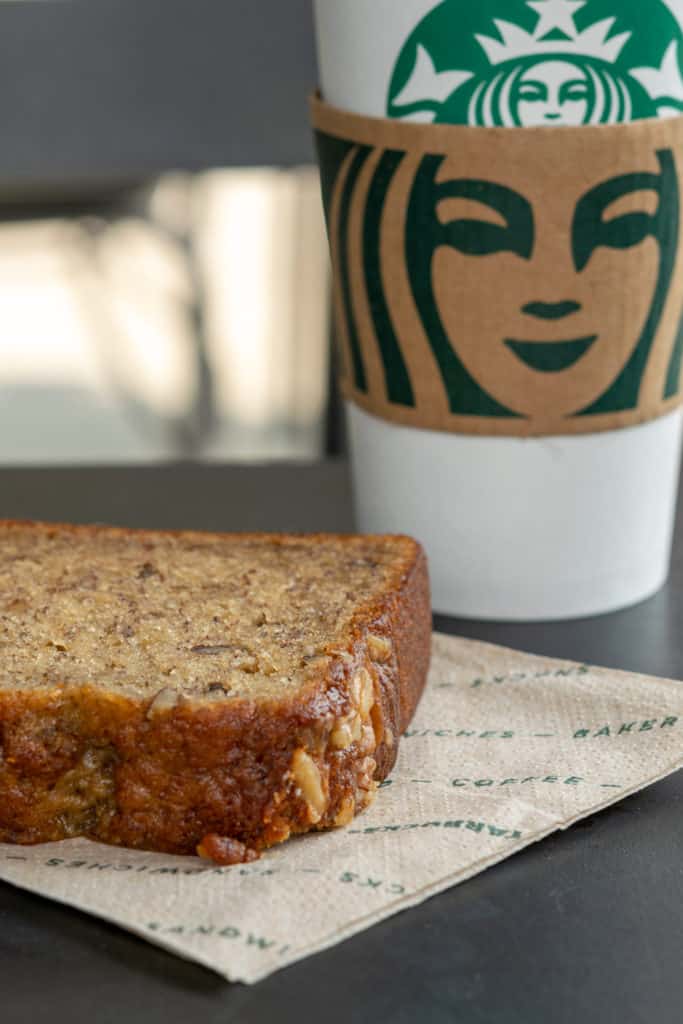 Perhaps the easiest way to get a cup of hot coffee or hot tea at no cost is with a refill.
Here's how to get a free Starbucks refill.
First, buy a drink inside Starbucks and pay for it with the Starbucks app or a registered gift card.
Then, Starbucks gives you a free hot cup of coffee or tea on the same visit upon request. You can't leave and come back.
Are you watching the amount of caffeine in your Starbucks coffee? Make your "refill" a decaf coffee or caffeine-free Starbucks herbal tea. Refills don't have to be the same as the original beverage.
And just to be extra clear, refills are not available for iced coffee or iced tea.
5. Get a Free Birthday Drink from Starbucks
Starbucks wants to make your special day even more special with a Birthday Reward.
The Birthday Reward gets you a free handcrafted beverage (worth 150 stars!), or one complimentary food item, or a ready-to-drink bottled beverage.
To get this extra special freebie, add your birthday to your Rewards account at least 7 days before. Additionally, you must make at least one star-earning transaction before your birthday each year.
The Birthday Reward is automatically added to your account on your birthday and is valid for that day only.
6. Play Bonus Star Games and Personalized Challenges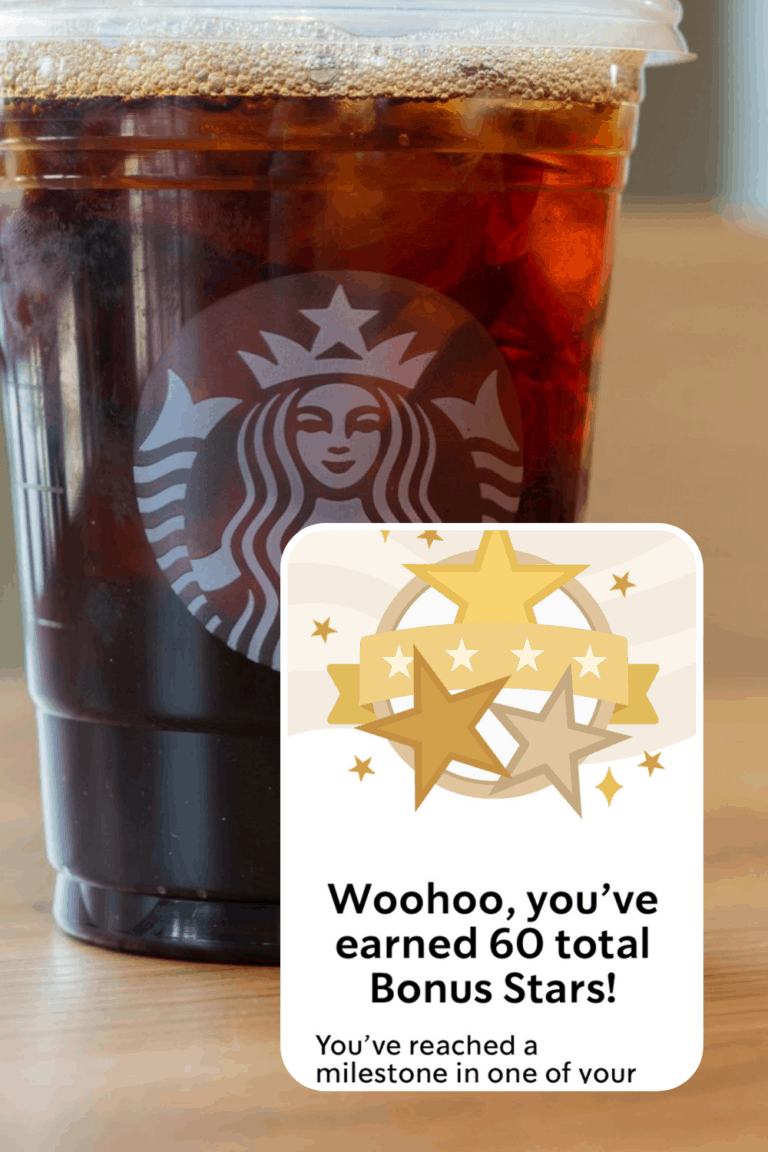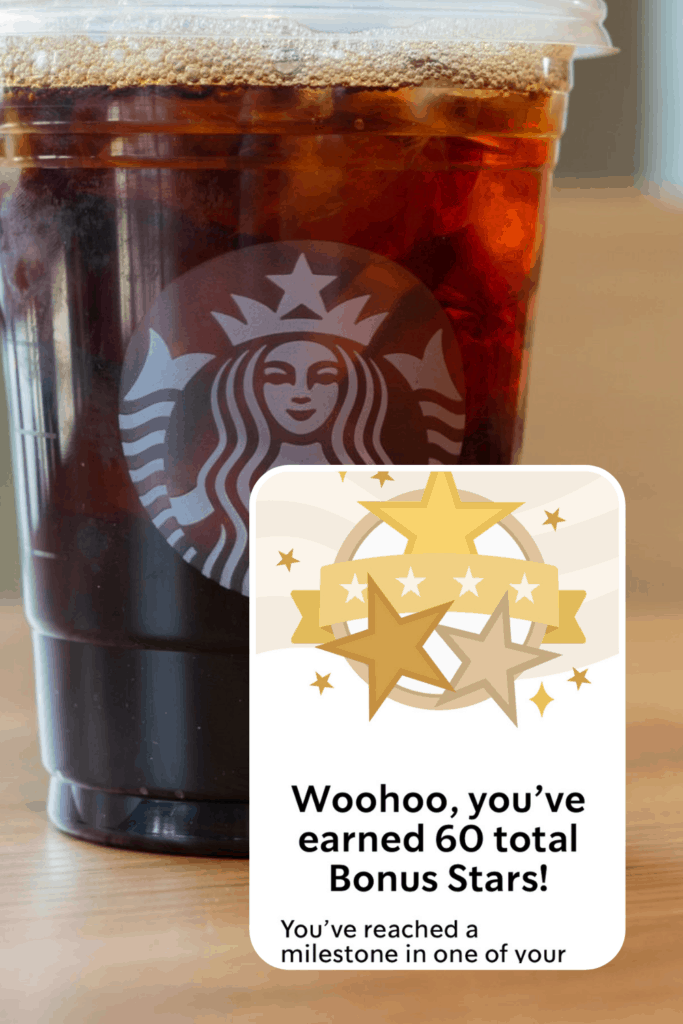 I love when I see a Rewards challenge on my Starbucks app. They're usually really easy to complete since they are often based on past purchases.
And the stars add up fast. Like, really fast.
For instance, I recently completed a challenge where I got 100 bonus stars for buying two iced teas after 2 p.m. on different days.
It's a real win-win scenario. I get drinks I love and Starbucks earns my repeat business.
So be on the lookout for challenges designed just for you. They're on the app's home page and Offers tab, along with other promos.
7. Don't Miss Out on Double Star Days
Here's yet another reason to join Starbucks Rewards—Double Star Days.
On Double Star Days, earn twice the stars on almost everything. Don't miss out. These days happen a few times a year so be sure and turn on app notifications.
8. Buy One Get One Free Happy Hours & Promotions
Starbucks Happy Hour, need I say more?
This is such an easy way to get a free handcrafted Starbucks drink and hangout with a friend.
On select Thursdays every month from 2-7 p.m., buy one handcrafted beverage grande size or larger and get one of equal or lesser value for free.
The only drinks not eligible for BOGO happy hours are hot brewed coffee, hot tea and bottled drinks.
Additionally, watch your app, notifications and email for even more free drink promotions. Here's an example of a Starbucks Fall promotion for a free handcrafted beverage.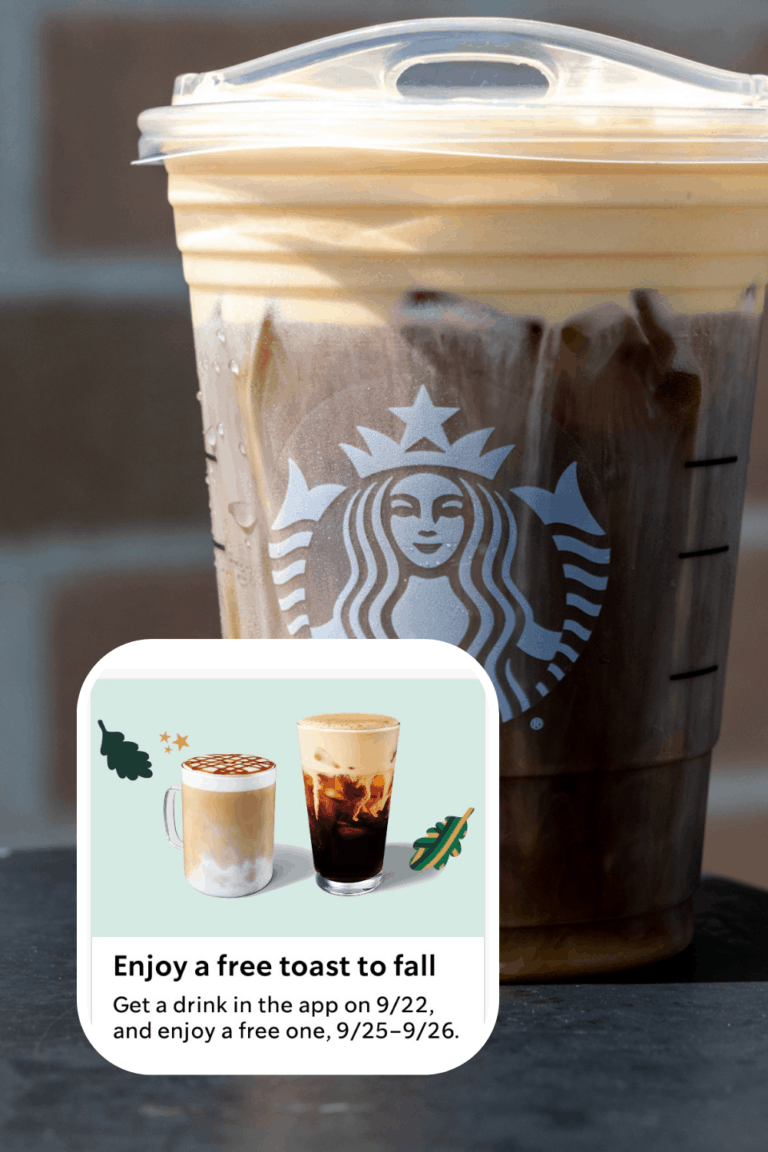 9. Upload Receipts for Qualifying Starbucks Products
Guess what? You can even earn Starbucks Rewards when you buy qualifying Starbucks products from the grocery store!
All you have to do is upload the receipt through text or email and Starbucks adds the stars to your account upon verification.
Since I buy Starbucks whole beans all the time to make drinks like this homemade Brown Sugar Shaken Espresso or bottles of Starbucks Cold Brew to make my own Salted Caramel Cream Cold Brew, the stars add up fast.
So upload those receipts.
You can get stars for Starbucks K-Cups, whole bean & ground coffee, ready-to-drink beverages, bottles of chilled coffee & cold brew, and more. You'll earn a free Starbucks drink in no time.
10. Be on the Lookout for Starbucks Discounts from other Retailers
From time-to-time I see other ways to save money at Starbucks.
Most of the offers are from retailers that have licensed Starbucks locations inside.
For example, if you are a Target customer, get the Target Circle app. Several times a year they have Starbucks discount offers. Of course, these offers apply only to purchases made at Starbucks locations inside Target stores.
Questions You May Have
How do I get my free drink from Starbucks?
To get a free drink from Starbucks join the Starbucks Rewards program and earn stars from purchases. Stars can be redeemed for free drinks, food, merchandise and customizations like a shot of espresso or dairy substitute. Starbucks Rewards members can also get freebies through Happy Hours, Birthday Rewards, hot coffee refills and more.
What day does Starbucks give free drinks?
Starbucks Buy One, Get One Free Happy Hours are held on select Thursdays each month from 2-7 p.m. Just buy one drink and the second one of equal of lesser value is free. Starbucks advertises Happy Hours on their app so set up notifications and don't miss out.
More Starbucks Insider Tips