Want to try one of the popular TikTok Starbucks drinks you've seen go viral? Here are some tips for ordering a TikTok secret menu drink like a pro.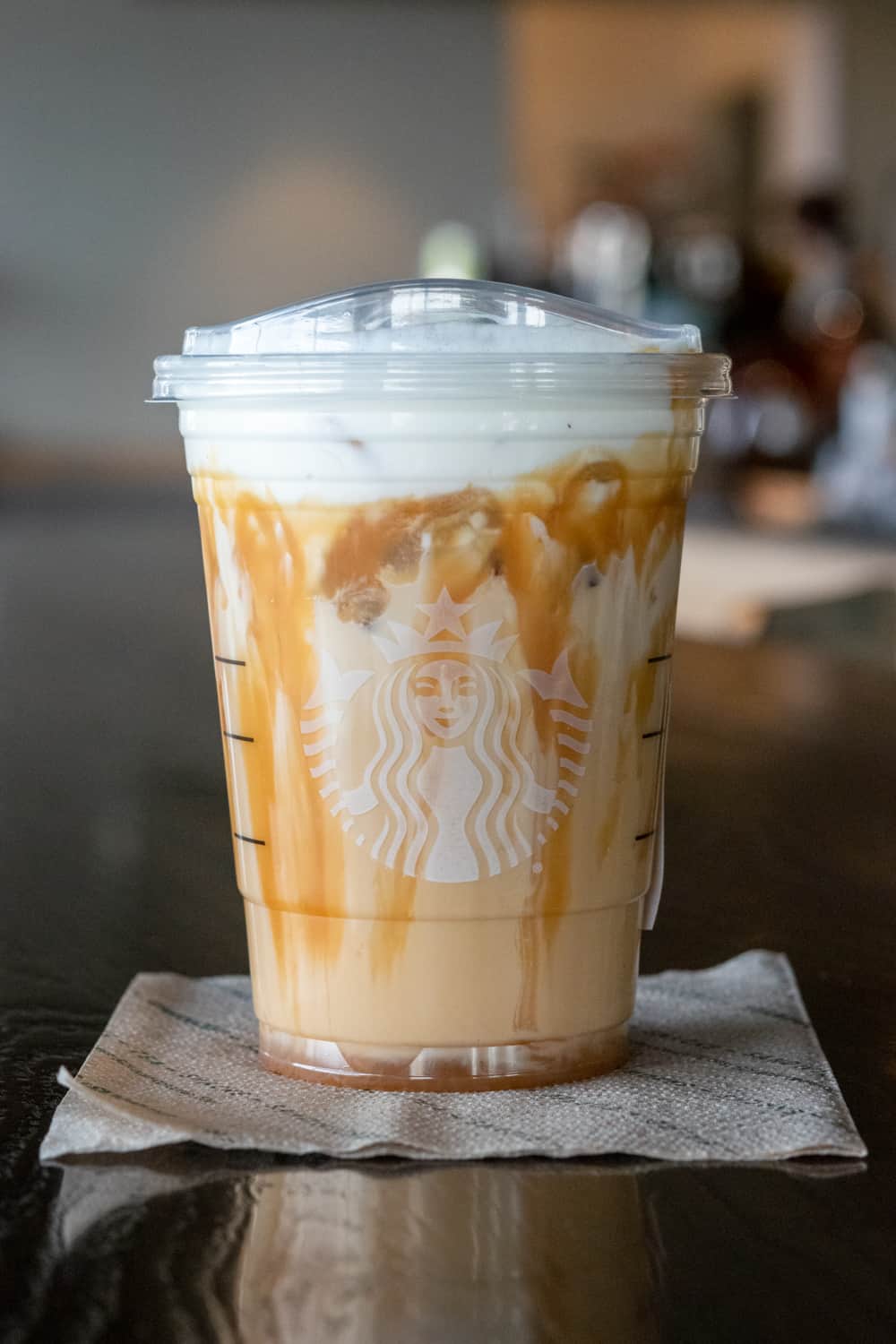 TikTok Starbucks Drinks
TikTok Starbucks drinks are complicated drink orders that customize a base Starbucks drink recipe in multiple ways.
These drink ideas, popularized on social media apps like TikTok and Instagram, often have ingredient substitutions, additions, and extra toppings. And sometimes they require the Starbucks barista to use a specific drink-making technique.
Compared to the Starbucks Secret Menu drinks of yesteryear, many of today's TikTok and Instagram drinks are over-the-top creations.
Even the original TikTok Drink that launched the Starbucks TikTok drink-ordering craze, almost seems tame in comparison to some of the newest social media-inspired drink sensations.
RELATED RECIPE: DIY Iced White Mocha with Sweet Cream Foam & Caramel Drizzle
10 Tips for Ordering TikTok Starbucks Drinks
As you can imagine, making TikTok drinks may be a little more time-consuming for the barista.
And on the flipside, ordering these drinks may be a little anxiety-inducing, especially as the line of customers builds and the inevitable sighs are heard.
So how do you order TikTok Starbucks drinks so everyone's happy?
Here are ten tips I put together so you get a perfectly-made drink for sipping and posting.
1. Order TikTok Starbucks Drinks with the Starbucks App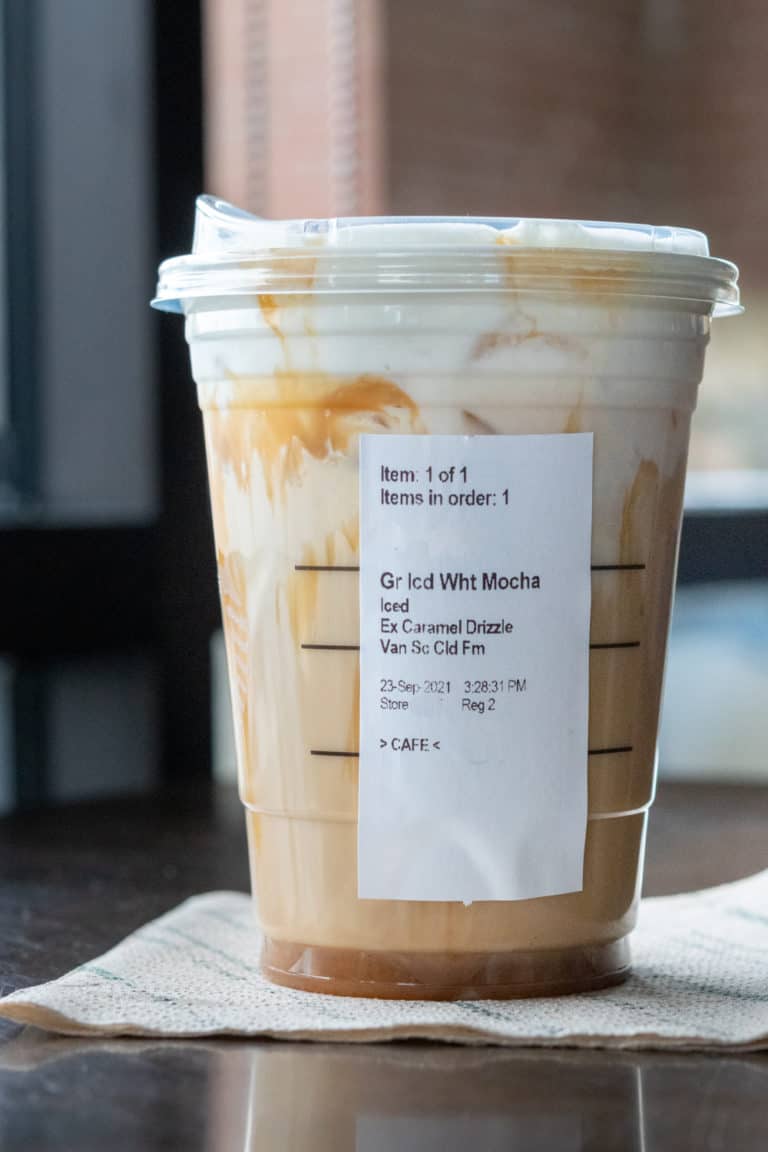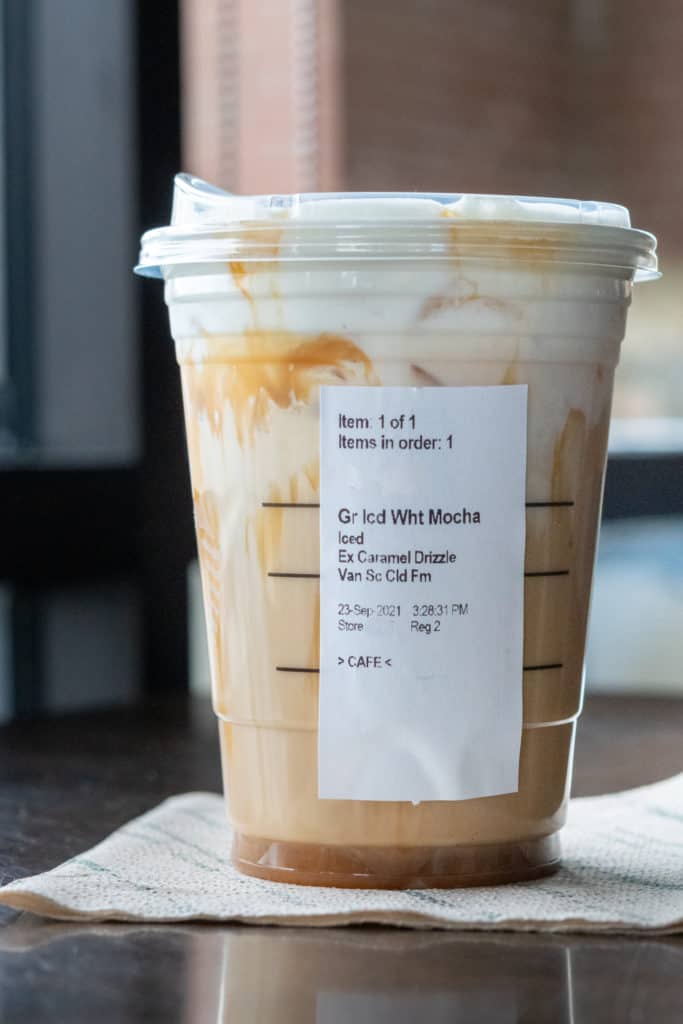 There's a reason TikTok Starbucks drinks are dubbed appuccinos. The Starbucks app certainly makes it easy to modify and customize to your heart's desire.
And from the privacy of your car or wherever, the pressure to order like a pro is non-existent. It's just you and the Starbucks app.
Plus, you can get it right. Ordering before you walk in the door helps with accuracy, both for you and the barista.
Got a little sticker shock before you click that big, green checkout button? No problem.
With the app it's easy to edit all your substitutions and inclusions. No shame in that.
Keep in mind, no matter the method you place your order (app, drive-thru or in-person), be sure to pay with the app. This way you can earn Starbucks Rewards Stars for free drinks.
2. Order In-Person for Customizations not Found on the App
Starbucks has done a really good job of anticipating which add-ins and substitutions you might want for different types of drinks.
This way, with the app, it's as simple to order an Iced White Chocolate Mocha with caramel sauce drizzled inside the cup and a topping of vanilla sweet cream cold foam, as it is to order a dairy-free Starbucks drink.
Want to modify a chai tea latte with a topping like pumpkin cold foam or spiced apple drizzle? You can easily make these seasonal fall customizations with the Starbucks app, too.
However, not every ingredient substitution or topping is available for every drink on the Starbucks app.
The common ones are, but would you really want an espresso shot in a Refresher drink? I think not, and neither does Starbucks.
So if you're unable to customize your Starbucks drink into its TikTok variation with the app, then order it in-person or drive-thru.
3. Do Not Ask for a Drink by its TikTok Name
Granted TikTok Starbucks drinks have some really fun and intriguing names. I mean, who wouldn't want to try a Chocolate Covered Strawberry Cold Brew, Gummy Bear Drink or Sunset Drink?
Just don't expect your barista to know these drinks by name, let alone the recipes for them.
In other words, be prepared with a list of ingredient substitutions, additions and any other magical transformations you want.
4. Be Ready to Be Specific
When it comes to ordering your much anticipated TikTok drink, come prepared with recipe in-hand—or more likely in Notes.
While the barista may have heard of the drink before, the recipe is not part of their repertoire, nor does Starbucks expect it to be.
So be ready to tell the barista exactly how many pumps, scoops, shots or whatever it is you want. It's not enough to just know the ingredients.
5. Anticipate Ingredient Outages
Here's yet another reason to order your TikTok drink with the Starbucks app.
If your Starbucks location is out of an ingredient, the app indicates that it's currently unavailable.
And since TikTok drinks are known for using a plethora of syrups, sauces, inclusions and toppings, you'll probably hit a roadblock sooner or later.
This is especially true right now since Starbucks has been having its share of inventory shortages like much of the world. (Insert sad face.)
Additionally, keep in mind, seasonal ingredients are, well—seasonal.
6. Don't Bother Asking for Food Items to be put in Drinks
From time-to-time some TikTok drink recipes come along that have food in them like brownies or cake pops.
The thing is, Starbucks baristas are simply not allowed to put food in the drinks or blenders—no matter what.
7. Follow this Ordering Sequence
When it comes to ordering your TikTok drink (or any drink) in person, this is the sequence you should say it:
Name of base Starbucks drink
Substitutions and/or quantity modifications for ingredients already in the base drink
Add-ins for sweeteners, syrups, sauces, fruit inclusions, toppings, drizzles and more
Drink-making technique like blending or shaking
For instance, here's how to order a secret menu Iced French Vanilla Chai Latte:
"Can I get a venti (cup size) Iced Chai Tea Latte (base drink) with 4 pumps chai (quantity modification), 2 pumps vanilla syrup (add-in), with vanilla sweet cream cold foam (add-in) with hazelnut syrup in the foam (add-in)?"
8. Use Rewards Stars to Save Money
One thing I love about Starbucks Rewards Program, is that in addition to earning stars for free drinks, stars can also be redeemed for some drink customizations.
So for 25 stars you can get a free espresso shot, dairy substitution, syrup addition and more.
Some customized social media drinks can certainly put a dent in the wallet so every star helps.
9. Consider Ordering TikTok Starbucks Drinks During Off-Peak Hours
Starbucks baristas are there to take your order no matter the time of day, even if it's a non-standard drink.
As a matter of fact, TikTok and Instagram drinks are a big money-maker for Starbucks. So much so that so that Starbucks recently tested a new way to order popular secret menu drinks from social media apps.
So do NOT feel that you're not welcome to place a seemingly complicated order any time of day.
However, if you want a little extra attention or have a lot of questions, considering ordering your TikTok drink during off-peak hours. In other words, avoid the morning rush.
Your barista may even have tips for improving the drink you want to try.
10. Make your TikTok Starbucks Drink Famous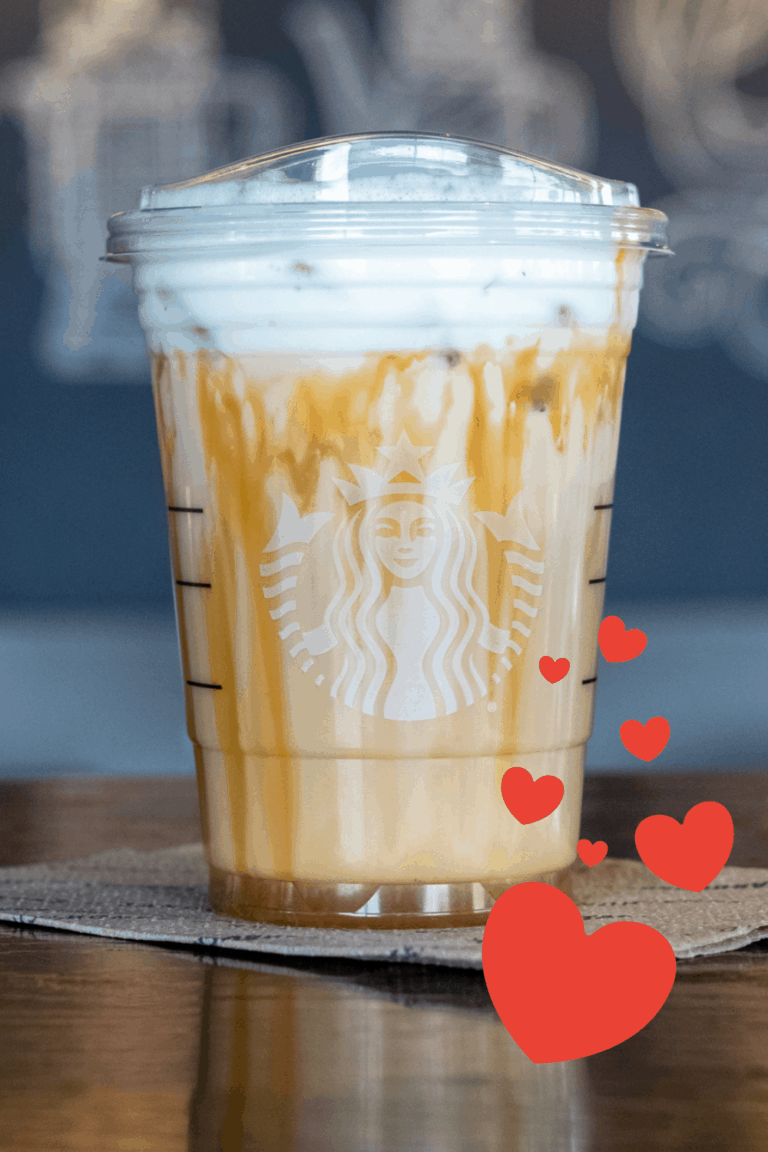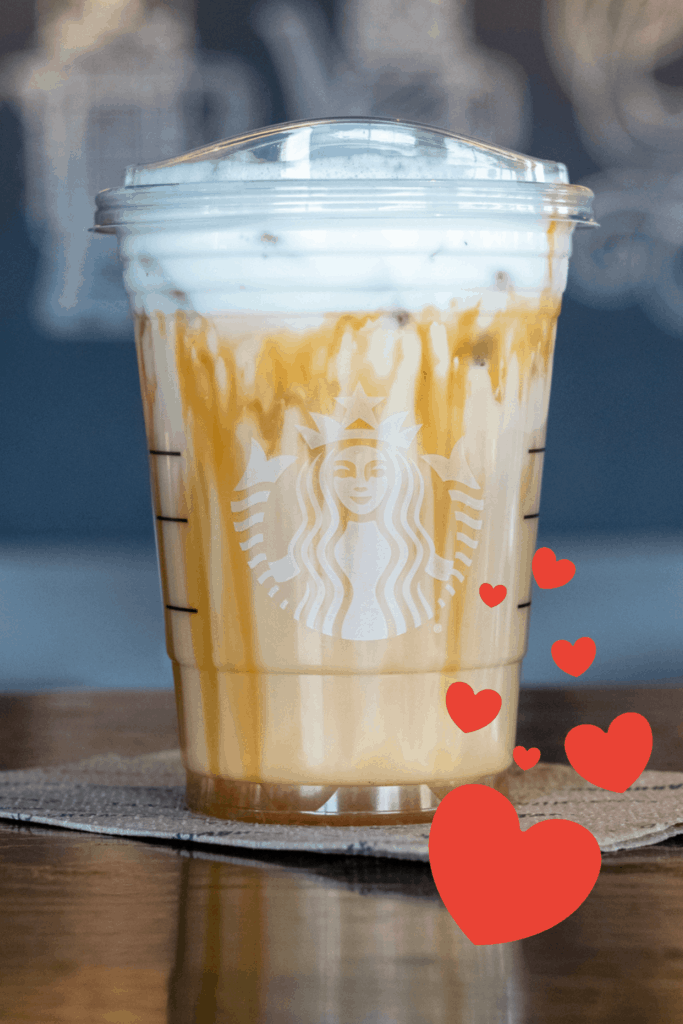 Ok, so this "ordering tip" is clearly optional. But why not?
Most TikTok Starbucks drinks are layered, colorful and mouth-watering. So as soon as you grab the drink, snap an instagrammable pic. Just make sure to do it before the layers start to blend and sauces flow downward.
Better yet, bring it full-circle back to TikTok. I mean, chances are you paid a pretty penny for your TikTok Starbucks creation. Share it with the world!
More Starbucks Insider Tips