Hello, I'm Kristin
Hi there. I'm Kristin, the passionate coffee-blogger behind Grounds to Brew.
My husband and I live in the Chicago area where the winters are brisk and summers are quick. Our adult children and their families, including three young grandsons, all live nearby.
I have a degree in marketing and my career (before blogging) alternated between data, training and design. (I'm a bit left and right-brained.)
Website design was the thing that merged my varied interests and eventually led to the launch of Grounds to Brew.
Personal Accounts
You can also find me on my tea blog at Sweet Steep.
What you'll find on Grounds to Brew
At Grounds to Brew, you can find all sorts of coffee-based drink recipes and Starbucks copycat recipes to help you become a better at-home barista.
Every drink is taste-tested (the yummy part of my job) and tweaked until it's just right. And I pride myself in making sure every Starbucks recreation is as close to the original as possible, if not an actual duplicate.
Here, you can also find lots of Starbucks insider tips & tricks.
With a real Starbucks barista by my side (aka my daughter), my goal is to provide you with reliable information that comes from firsthand experience. This way you can order better!
The photography on Grounds to Brew
At heart, I love to share information in creative ways.
That's why every photo on Grounds to Brew has come through the lens of my camera!
One of my favorite things to do is take photos of real Starbucks drinks that I order myself. I think of these as drinks in the wild. It's exciting when I capture every ripple of caramel or cascade of vanilla sweet cream.
More importantly, you can see exactly what each barista-made drink looks like.
Please note: All images on Grounds to Brew are copyright-protected and may not be used without permission.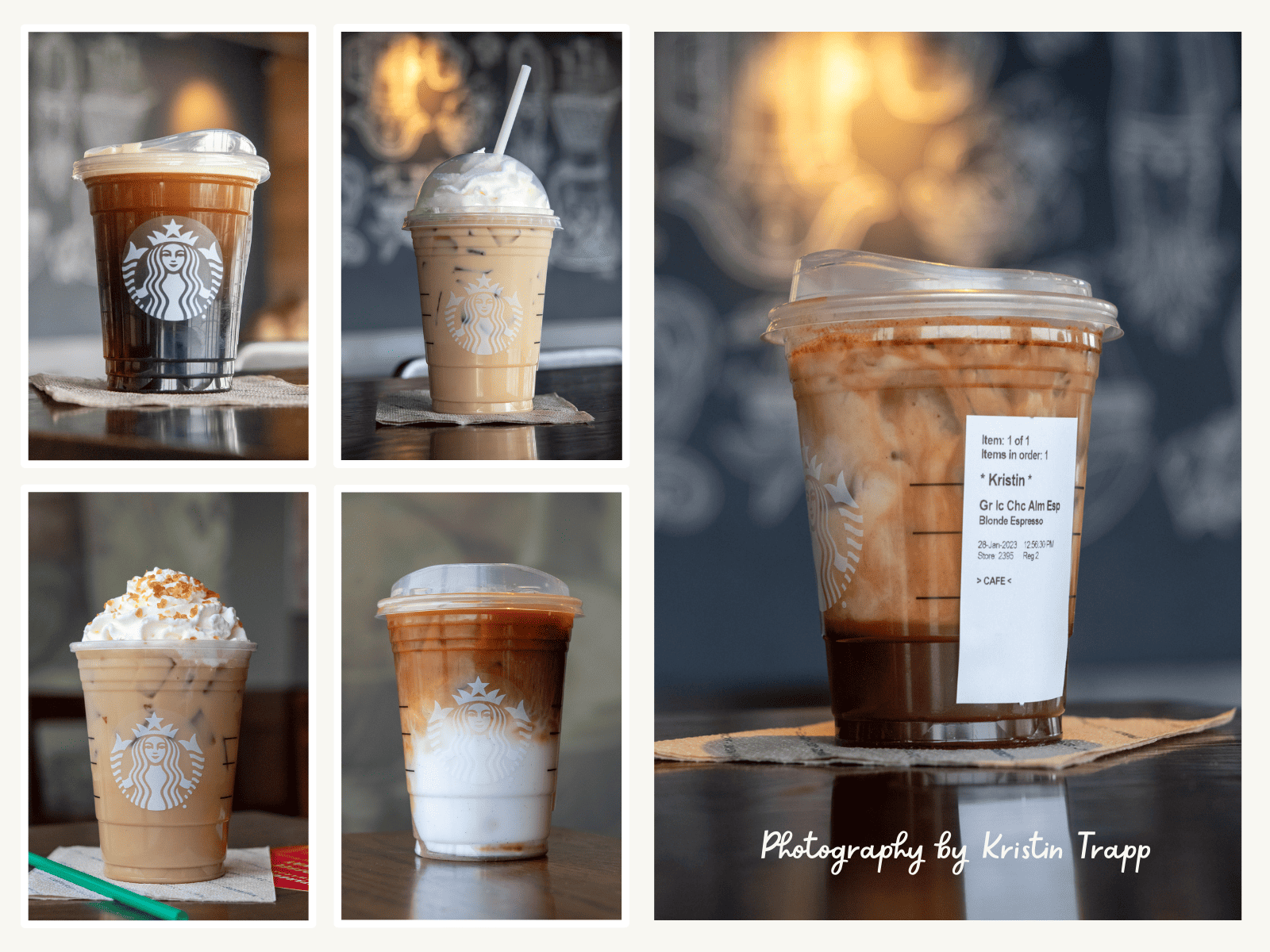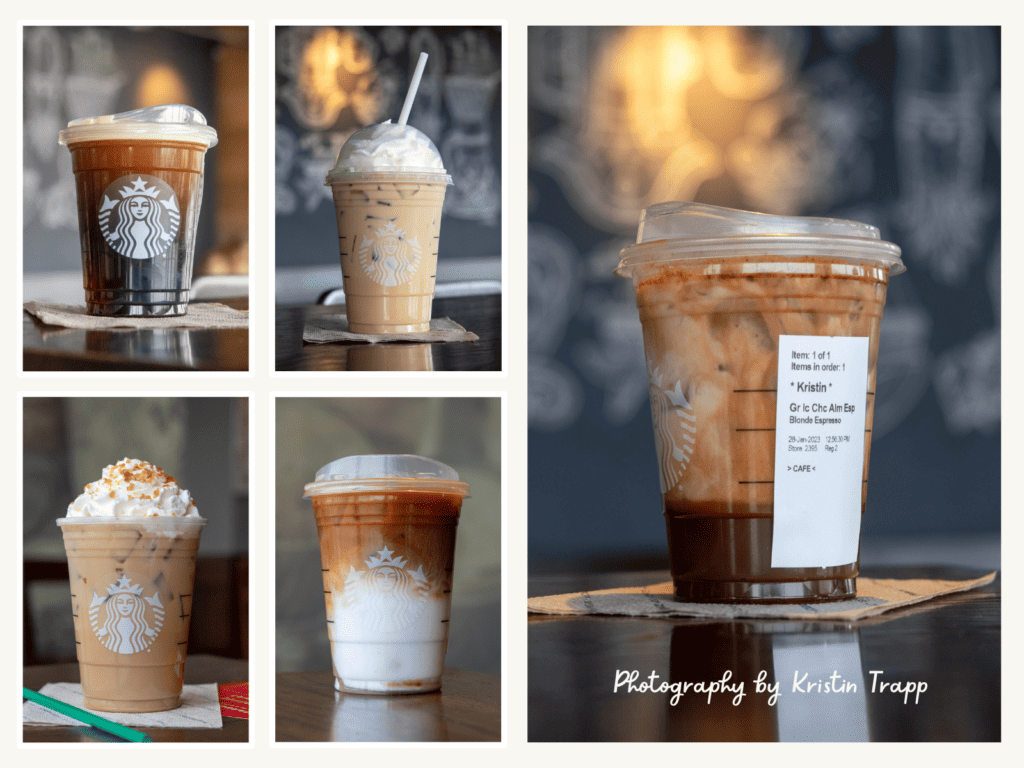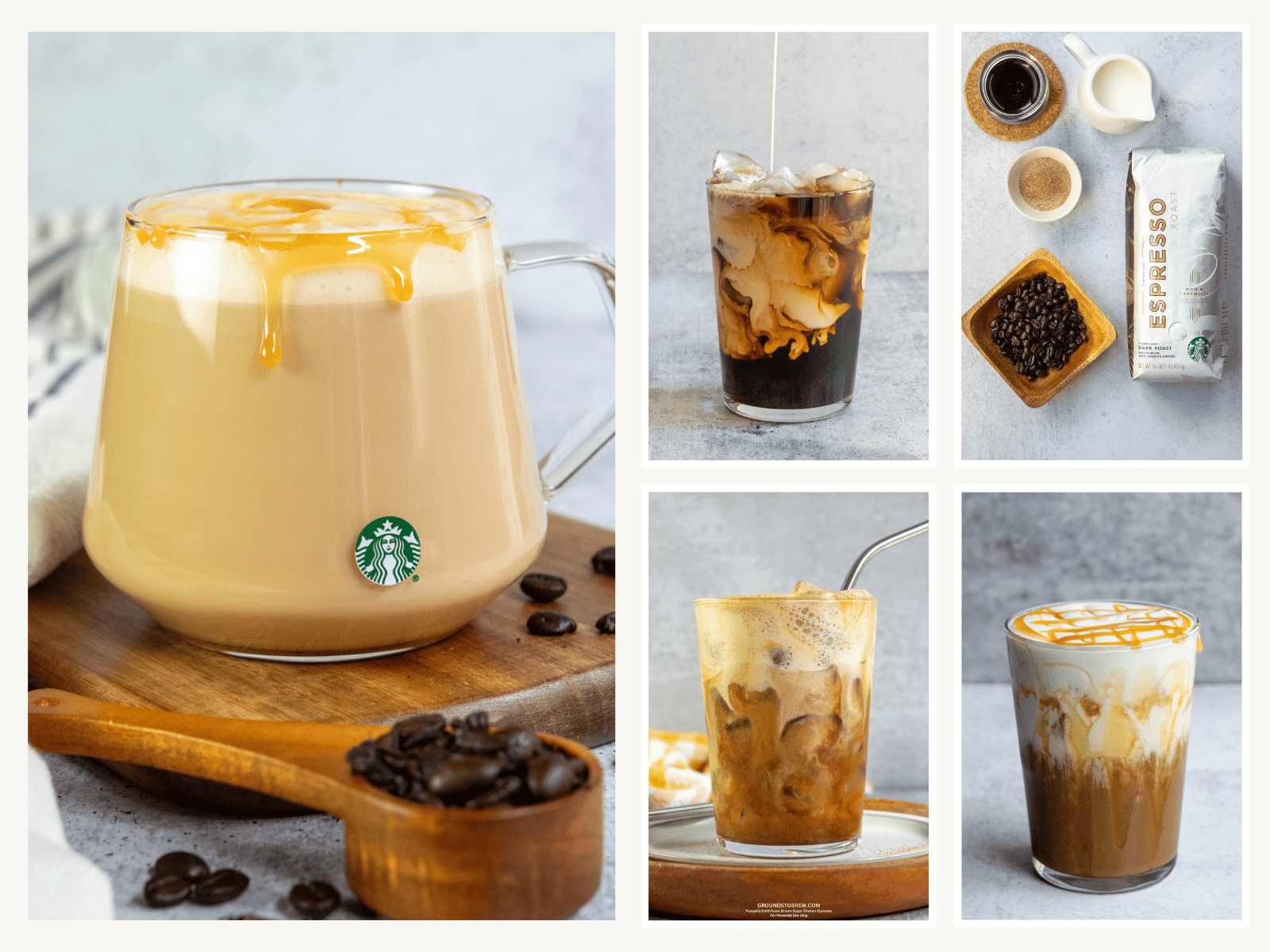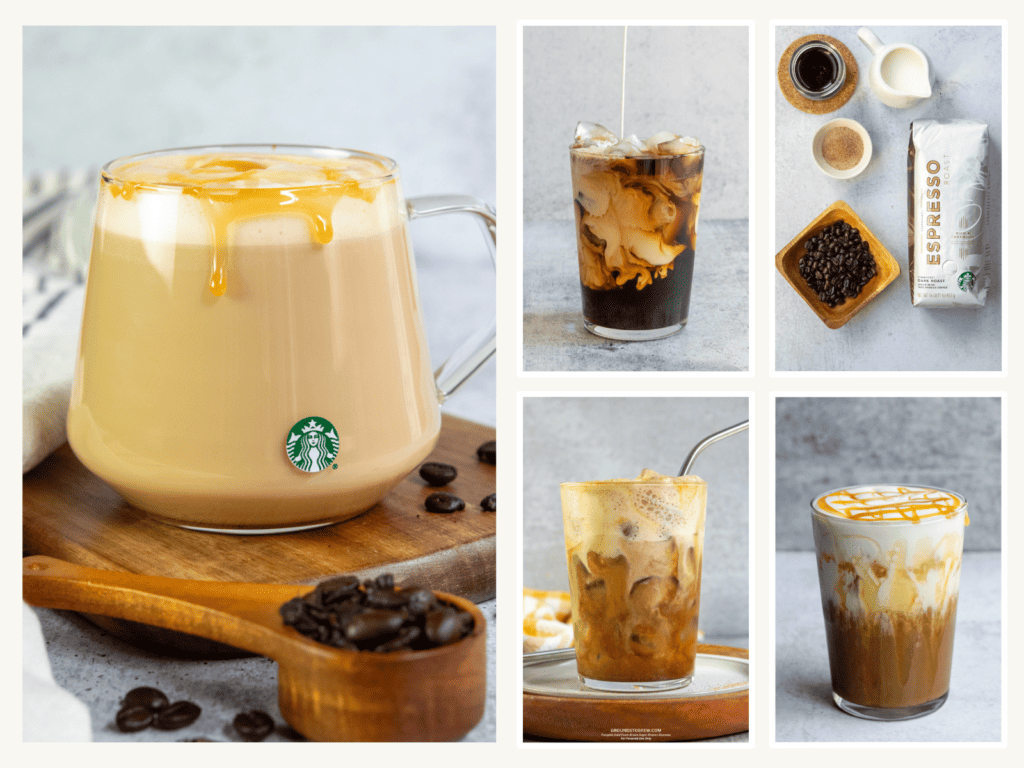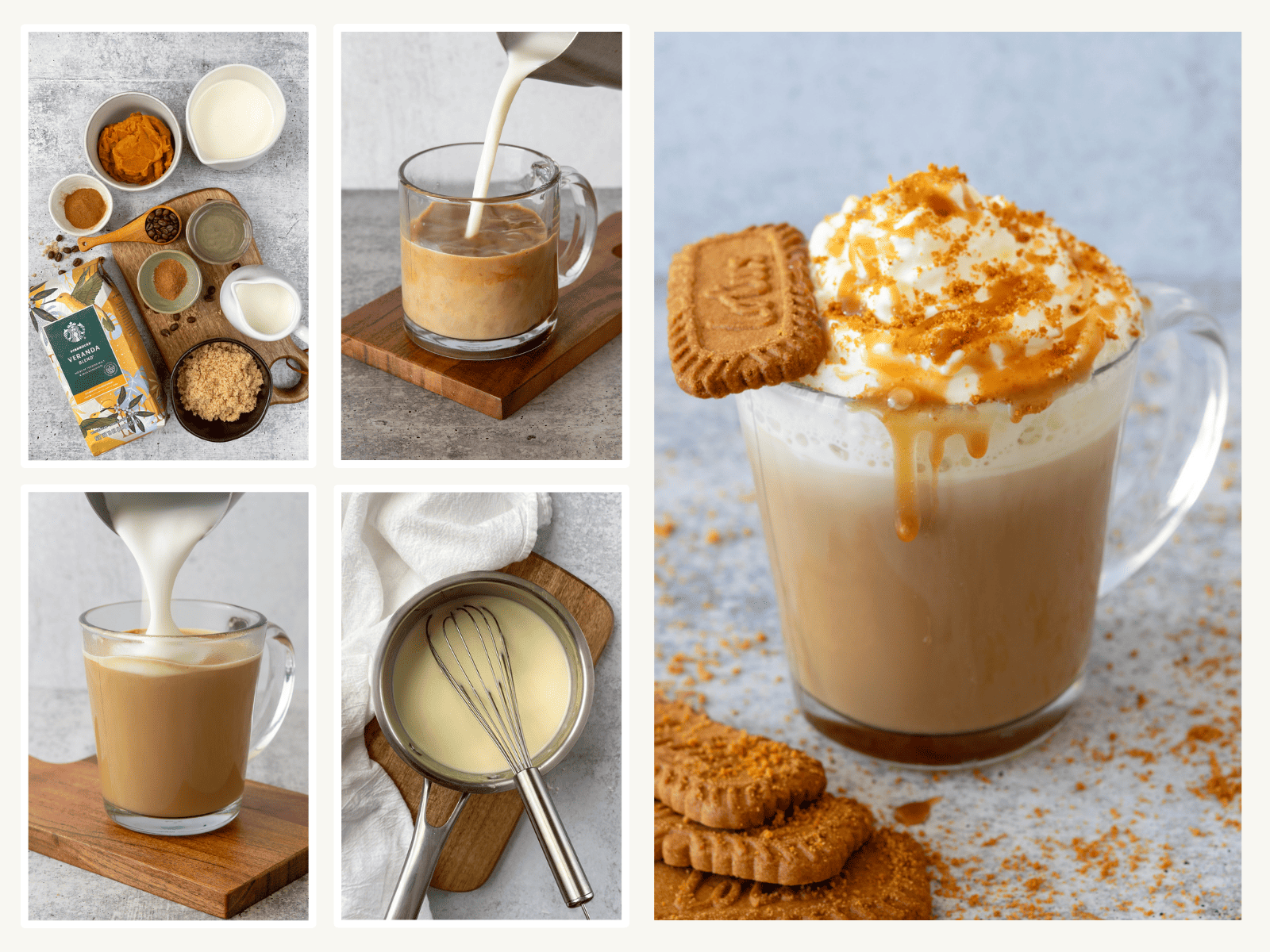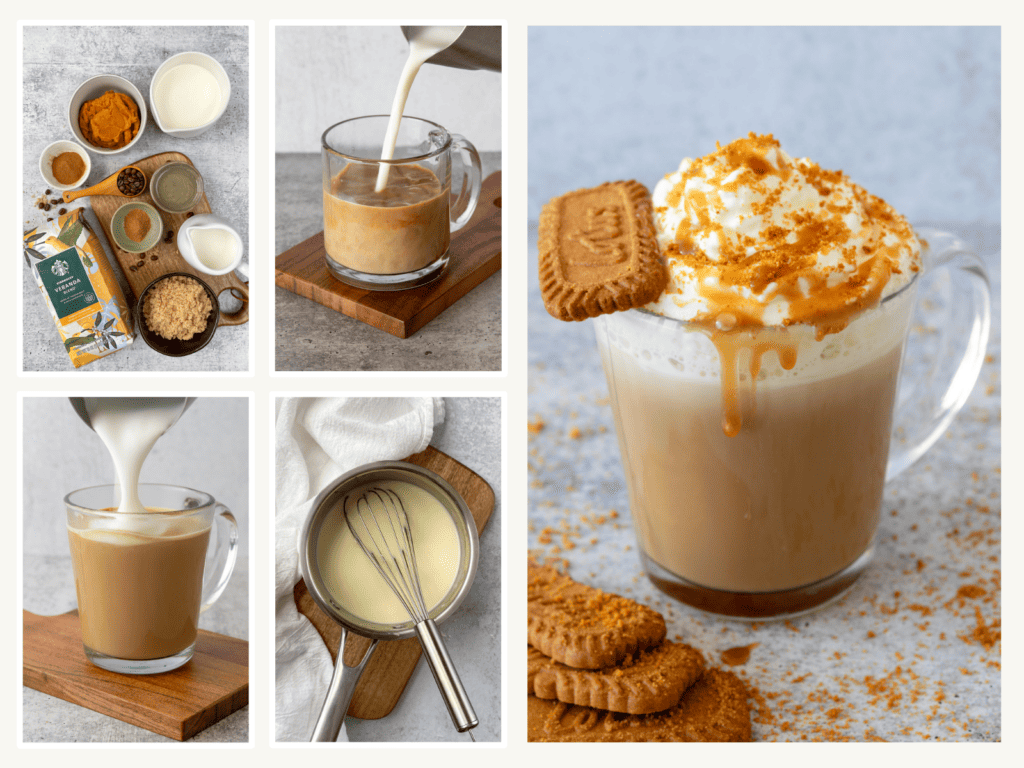 My Starbucks Insider
By my side, is my trusty Starbucks-insider, my daughter with more than 8 years Starbucks experience.
She is passionate about every detail of her job and so knowledgeable about all-things Starbucks.
And let me tell you, she's the best copycat recipe taste-tester. With her expertise, she lets me know things like the flavor is spot-on, but the consistency is off, or vice versa. And we work on it together until it's the best possible Starbucks at-home dupe.
My claim to fame is actually knowing how to make every single size Starbucks drink according to its recipe card without ever having been an official barista, thanks to my barista daughter and her contagious passion.
I think that will be in my brain forever, sort of like riding a bike.
My Promise to You
My goal is to help you become a better at-home barista and take the mystery out of how Starbucks makes your favorite coffee drinks. Along the way, I hope to share lots of helpful Starbucks ordering tips and guides.
You can trust that Grounds to Brew is 100% me (a real person, not error-filled artificial intelligence)!
Every written word is mine and every photograph is through the lens of my trusty Nikon.
Every Grounds to Brew recipe passes through my kitchen and all content is based on my first-hand (or should I say, "first sip") knowledge and experiences.
Follow Along
If you like what Grounds to Brew is all about, I'd love to have you follow along.
Subscribers enjoy a newsletter 1-2 times per month or you can find me at Pinterest.