Starbucks Salted Caramel Cream Cold Brew
Starbucks Salted Caramel Cream Cold Brew is such an easy recipe to make at home. This drink is simply caramel-flavored cold brew coffee topped with sweet cream cold foam and a touch of salt.
What I love is, this drink recipe is super easy to put together. To me, that makes it the perfect summer cold coffee drink.
Not to mention, an espresso machine is not needed so anyone can make this cold coffee drink at home.
As I'm sure you guessed, this copycat recipe has two parts: the cold brew and the sweet cream topping.
If you plan ahead, you can have both of these ingredients stocked in your fridge. Then, making your own Starbucks-style Salted Caramel Cream Cold Brew at home only takes a couple minutes.
To keep this recipe quick and easy, I like to buy a bottle of each of these ingredients already-made: cold brew coffee, caramel syrup, vanilla syrup.
However, you can make each ingredient from scratch, if you prefer. In fact, it's really easy to make homemade vanilla syrup and homemade cold brew coffee.
Whether you get this drink at Starbucks or make it at home, be sure to skip the straw. This way each sip of your Salted Caramel Cream Cold Brew is a tasty combination of salt, sweet cream, caramel and coffee.
RELATED: 19 Starbucks Caramel Drinks: Menu Favorites & More
Salted Caramel Cream Cold Brew: Recipe Overview
Starbucks Salted Caramel Cream Cold Brew gets its caramel flavor from caramel syrup combined with cold brew coffee.
This drink is topped with a fluffy layer of vanilla sweet cream cold foam and salt sprinkles.
If you ask for extra caramel, the barista can add more syrup or drizzle caramel sauce inside the cup.
Starbucks baristas make large batches of cold brew daily by brewing coffee at room temperature for 20 hours.
The same in-house cold brew coffee concentrate is the base for all Starbucks cold brew drinks including nitro cold brew.
This drink is also available as nitro cold cold brew which makes it really cold and "velvety-smooth." No ice is added.
Cold brew beverages are among Starbucks most caffeinated drinks and have more caffeine than regular iced coffee or an iced Americano.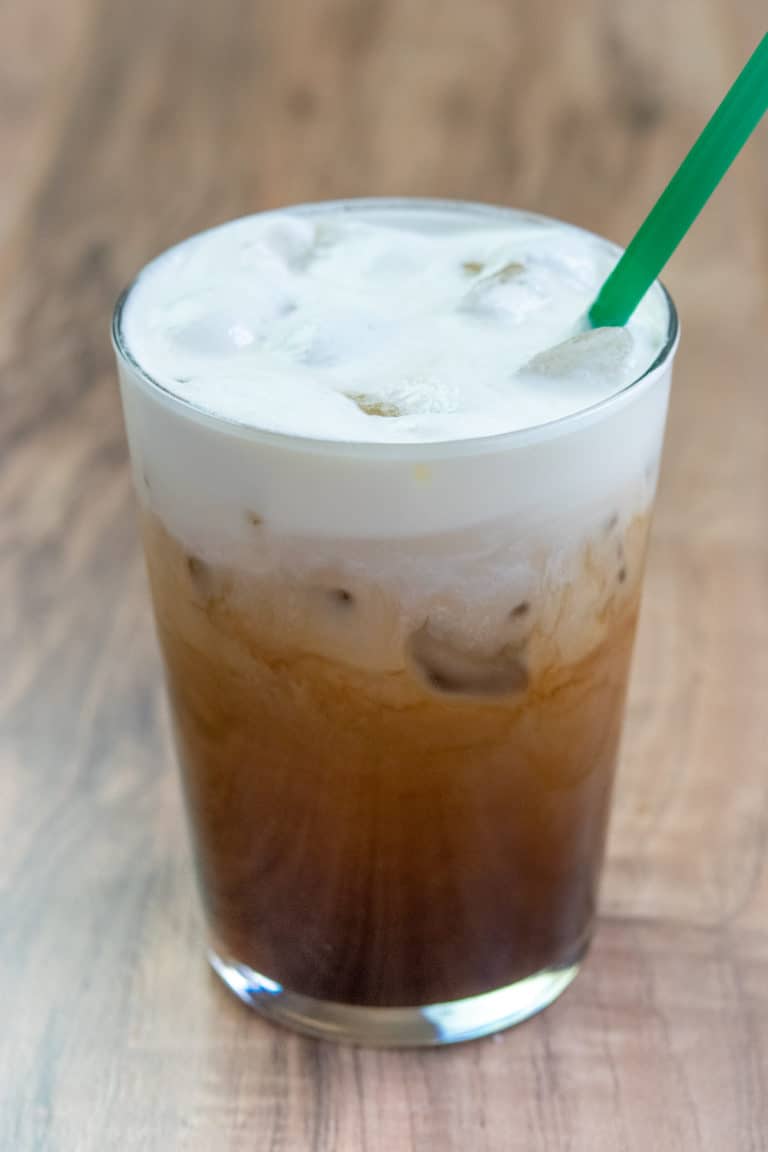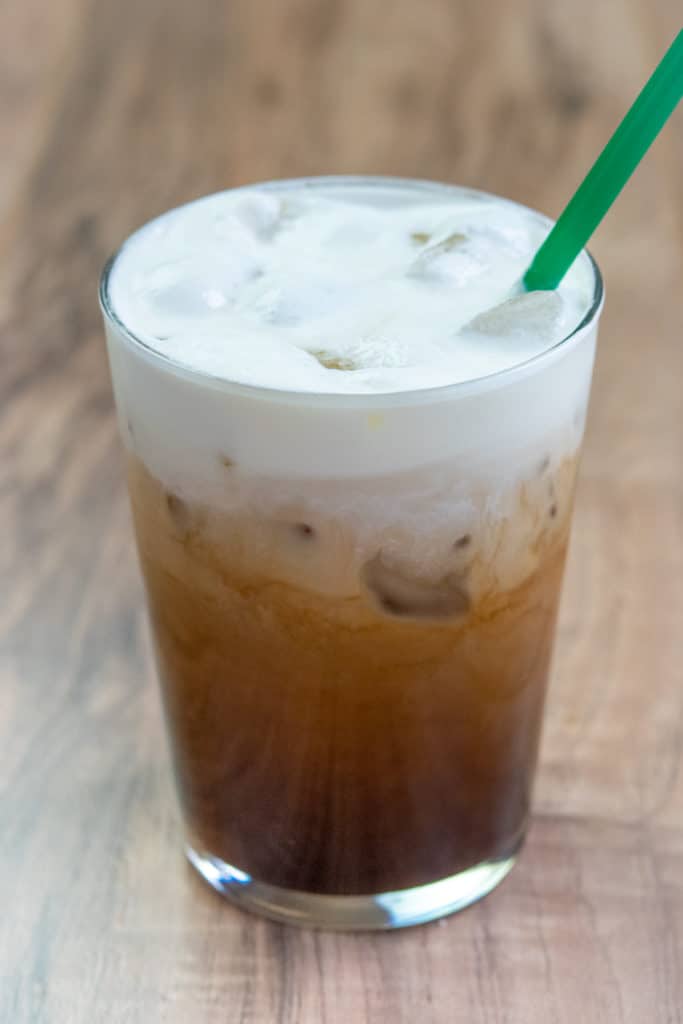 Starbucks Ingredients
Here's a list of the ingredients a Starbucks barista uses to make this delicious iced cold brew drink. Additionally, these ingredients are listed in the order the barista adds them to the cup.
Caramel Syrup
Cold Brew Concentrate
Cold, Filtered Water
Ice
Vanilla Sweet Cream
Salt Topping
Copycat Recipe Ingredients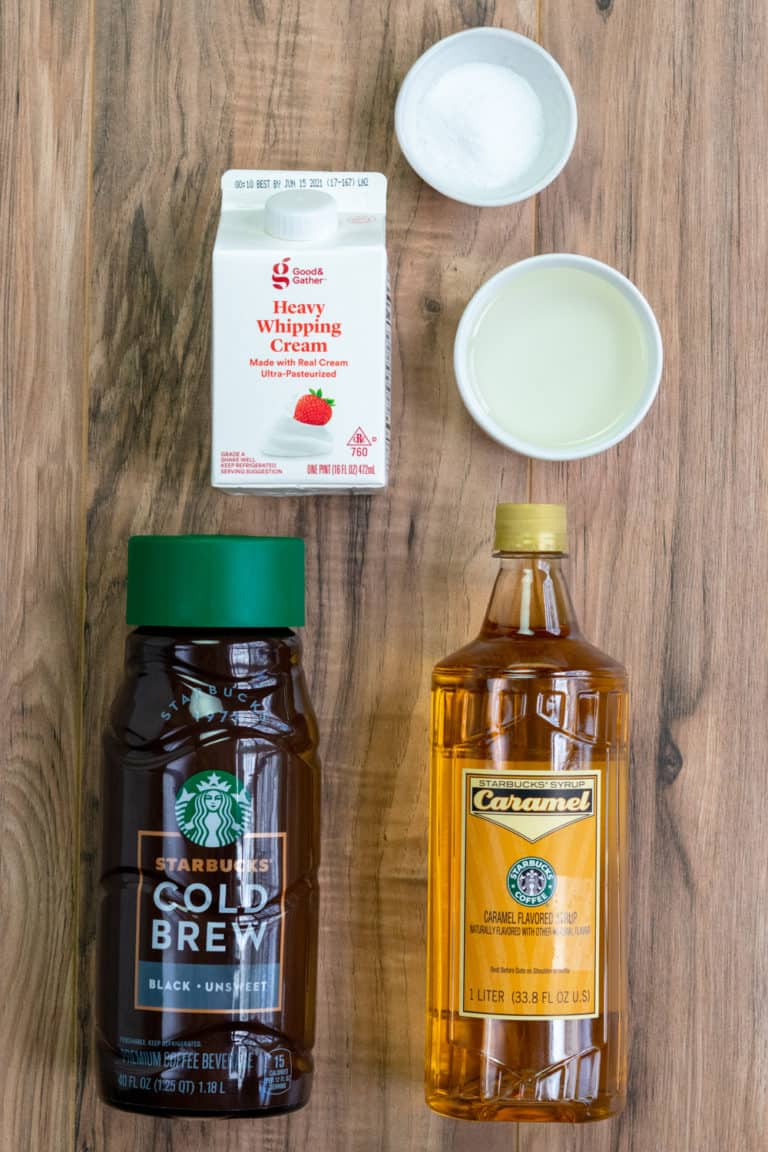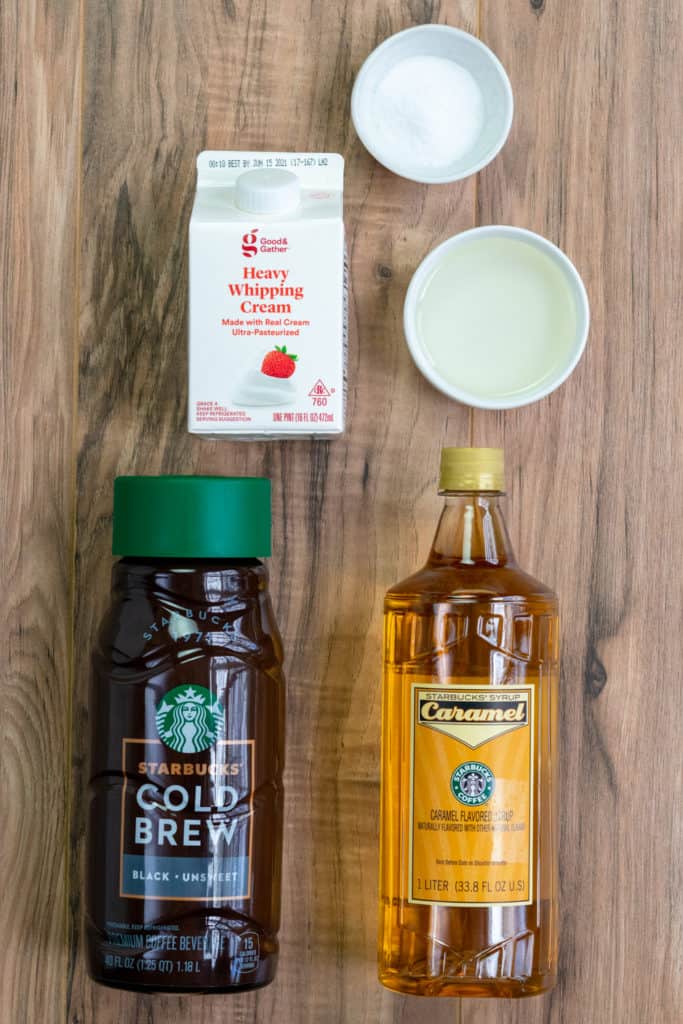 Caramel Syrup: You can buy caramel syrup or make it. While most simple syrups are easy to make, caramel syrup is a little bit tricky since you have to caramelize the sugar. Here's a homemade recipe, otherwise it's easy to find in the coffee aisle or to buy a bottle of Starbucks caramel syrup online.
Cold Brew Coffee: For this drink you need regular strength cold brew coffee. You can achieve this by adding cold, filtered water to cold brew concentrate, or buying a bottle of ready-made Starbucks cold brew.
Starbucks has several cold brew coffee products so it's really easy to copycat this recipe.
Another option is to make homemade cold brew coffee. If you go this route, just plan ahead. It will need to brew for at least 12 hours.
Ice: As always, I recommend using ice made with filtered water. The same goes for making coffee and tea drinks. Starbucks uses triple-filtered water which makes their drinks really crisp and flavorful.
Vanilla Sweet Cream: It's super quick to make a batch of vanilla sweet cream by combining heavy cream, 2% milk and vanilla syrup.
Then, all you have to do is froth up the amount needed for your copycat Starbucks iced drink to turn it into sweet cream cold foam. Here you can see exactly how to make vanilla sweet cream cold foam.
Salt: Go ahead and pick up some course sea salt. It's the final ingredient that tops this drink and obviously puts the "salt" in the salted caramel cream cold brew.
Instructions
This recipe is for one 16 ounce drink so make it in a cup that size. Once you have all the ingredients on hand, here's how to make this cold coffee.
To make a Starbucks Salted Caramel Cold Brew, add caramel syrup to a 16 ounce cup. Next, pour in cold brew and scoop in enough ice to fill the cup. Then, shake up a little bit of vanilla sweet cream for one drink, until it's a foamy consistency. Finally, top the drink with sweet cream cold foam and a sprinkle of salt.
Step 1: Make Vanilla Sweet Cream Cold Foam
Starbucks always has a pitcher of their house-made vanilla sweet cream in the fridge. When a customer orders a drink topped with sweet cream cold foam, the barista foams up just enough sweet cream for the individual drink.
So what I like to do is keep a bottle of homemade vanilla sweet cream on the ready. Then, I foam up a small amount when I'm making a drink. It also makes a delicious creamer, as is.
So, go ahead and mix together the vanilla sweet cream with this recipe. You'll need heavy cream, 2% milk and vanilla syrup.
Then, froth some up, and set aside.
Step 2: Add Caramel Syrup to Cup
Starbucks measures syrup by the number of pumps.
If you have an actual bottle of Starbucks Caramel syrup with a regular size pump, put 2 pumps of syrup directly into the cup. If the bottle is equipped with a shorter, half-dose pump, use 4 pumps. Otherwise, add 2 tablespoons of syrup.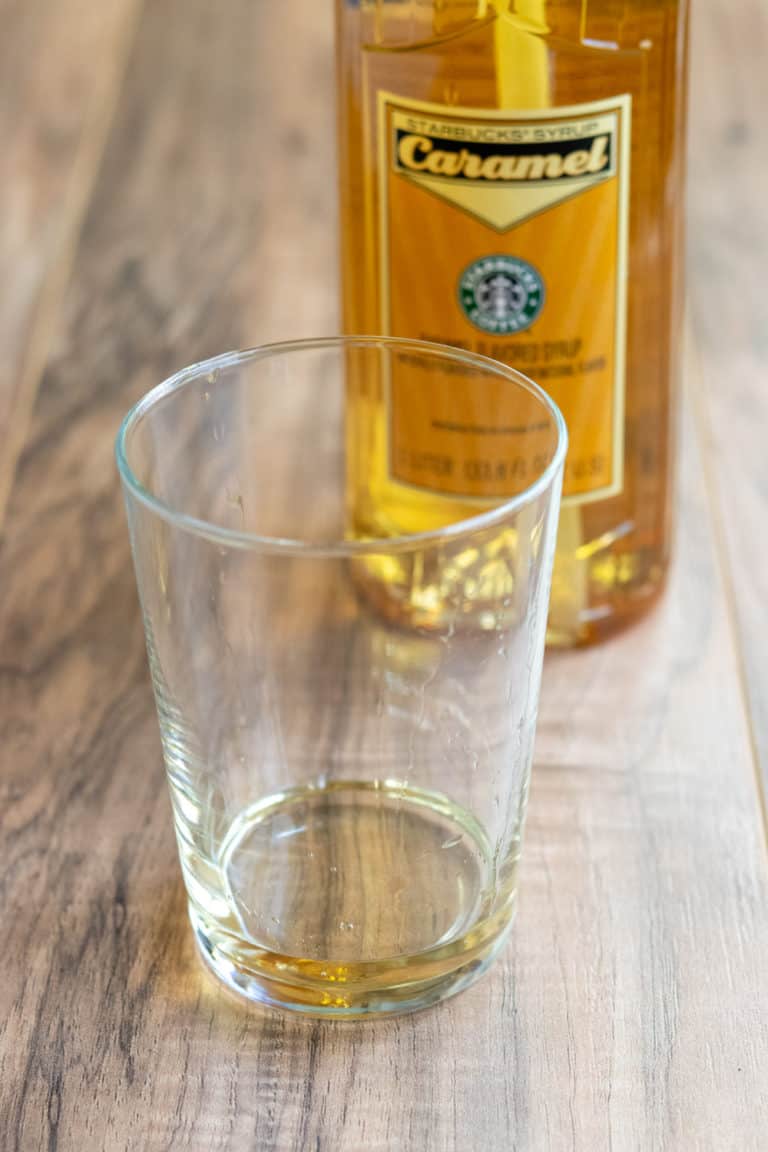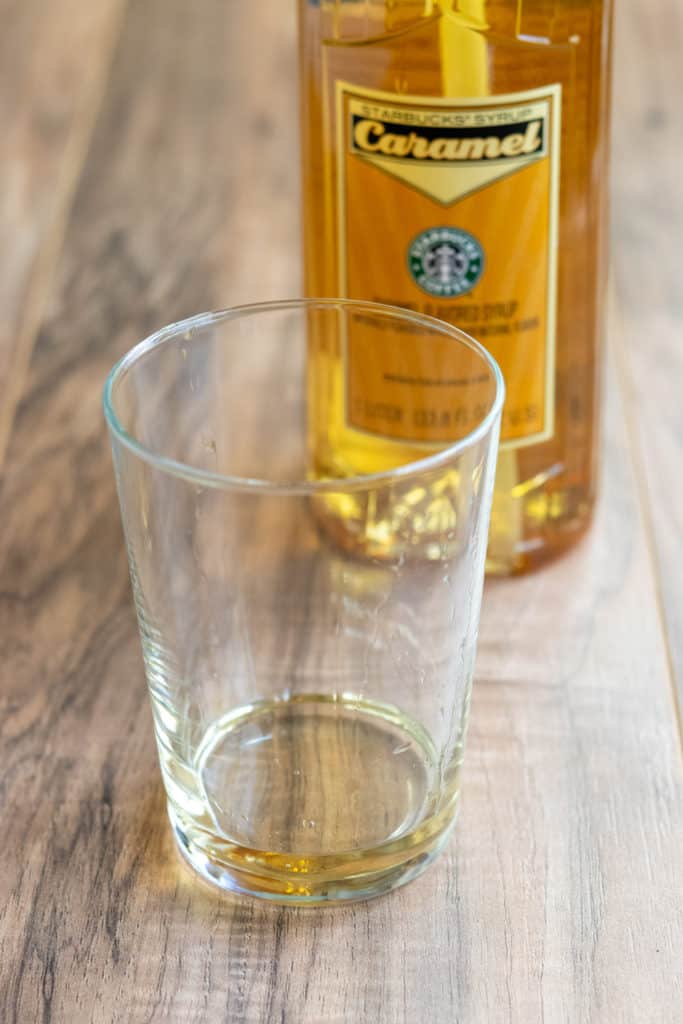 Step 3: Pour in Cold Brew Coffee
The next step is to pour cold brew coffee on top of the syrup. If you are making this drink in a Starbucks reusable cup, pour the coffee up to the third black cup-marking. Otherwise, pour in 1 cup of cold brew.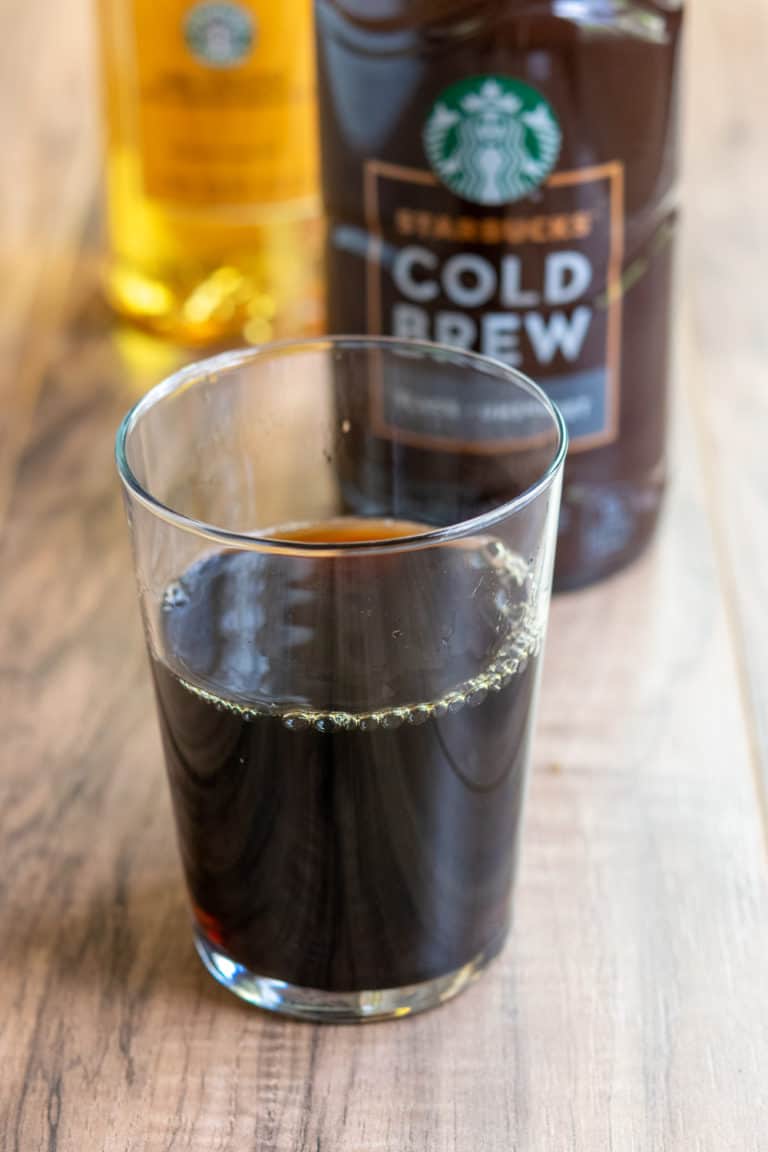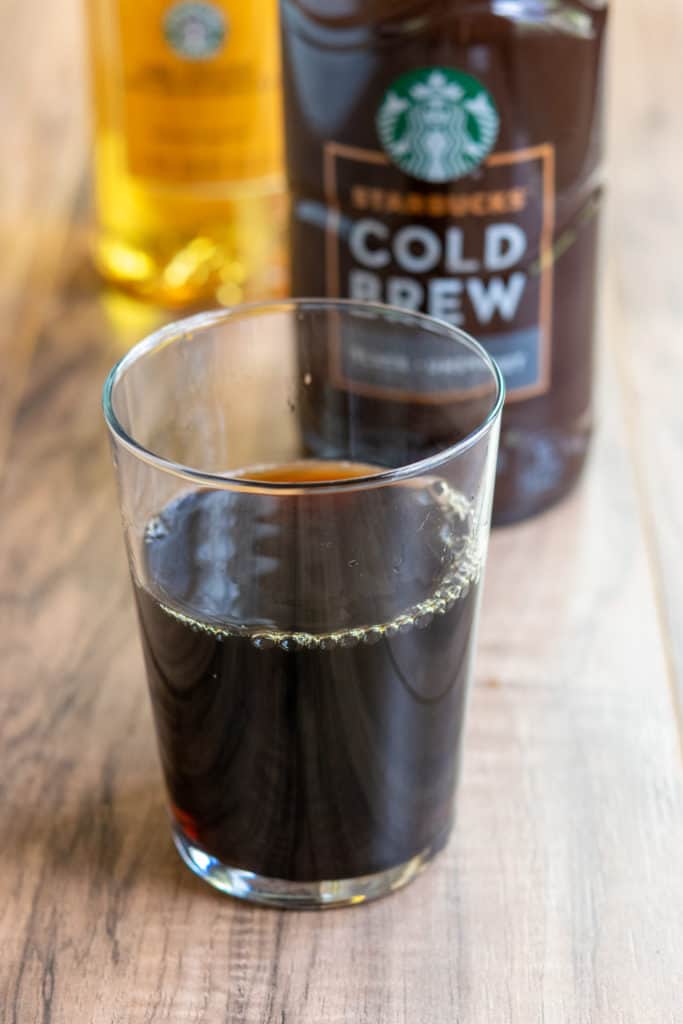 Step 4: Fill Cup with Ice and Top with Sweet Cream Foam & Salt
Now it's time for ice. Scoop in enough ice to almost fill the cup. Just make sure to leave a little space for the cold foam.
As a last step, slowly pour the sweet cream cold foam (from step 1) on top of the ice. To finish off this delicious cold coffee drink, sprinkle a little sea salt on top.
Enjoy your copycat Starbucks Salted Caramel Cream Cold Brew. With this recipe, it tastes really close to the real drink.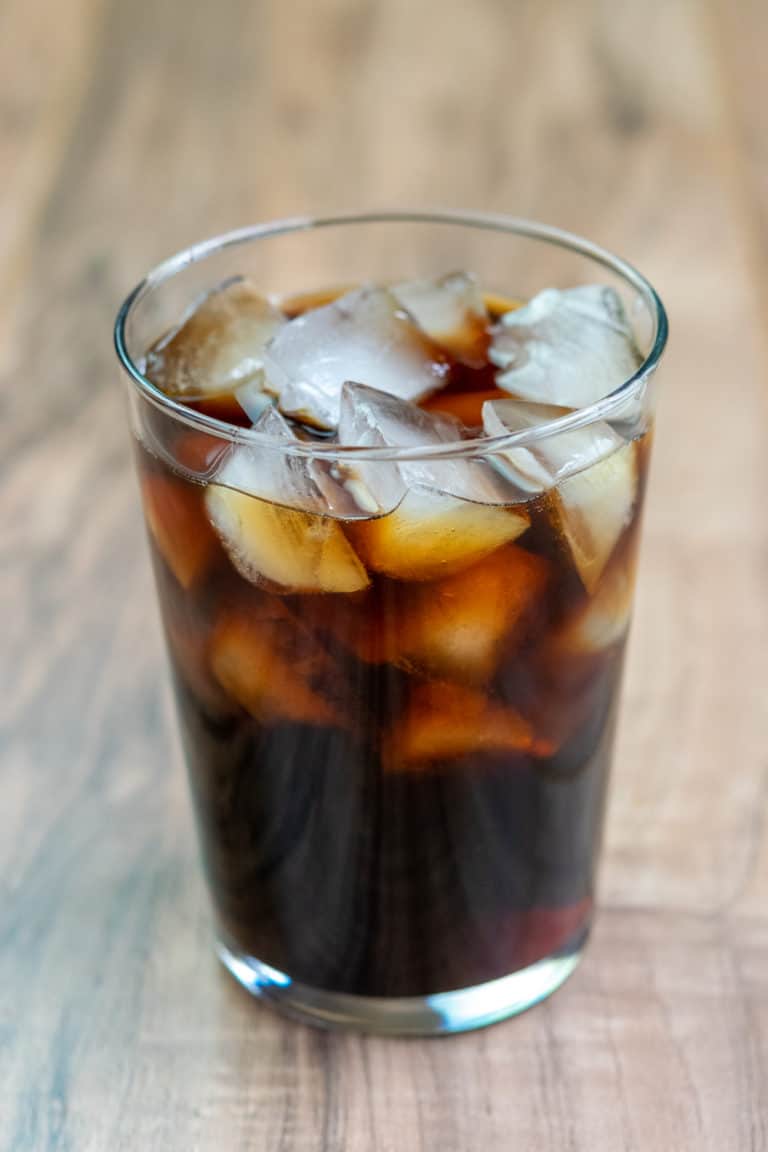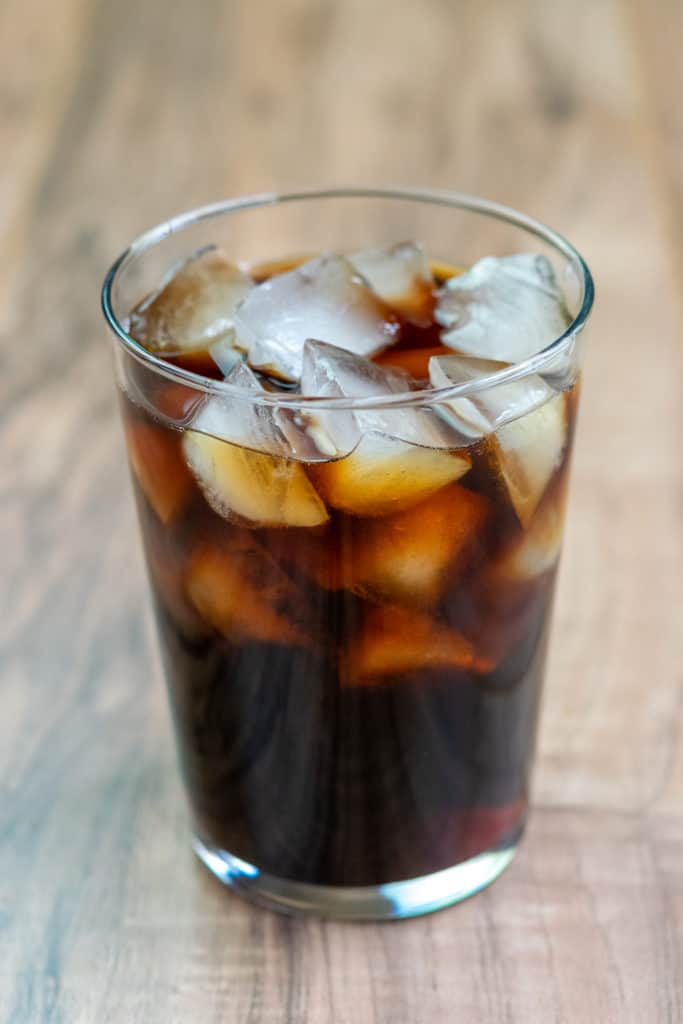 Related Cold Brew Recipes & Information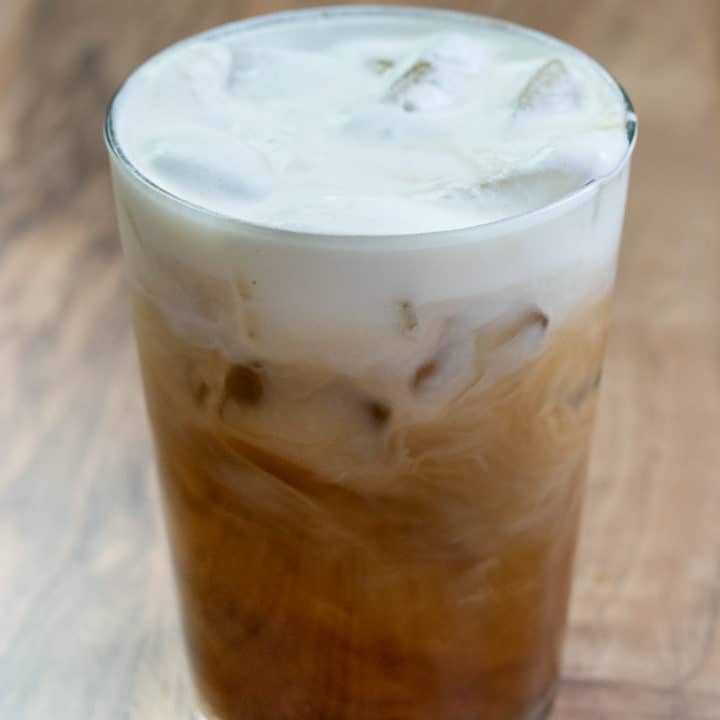 Starbucks Salted Caramel Cream Cold Brew
Quick and easy recipe for a Starbucks Salted Caramel Cold Brew drink. This cold brew coffee is flavored with caramel syrup and topped with fluffy vanilla sweet cream cold foam. A sprinkle of salt finishes off this delicious Starbucks copycat.